DACO Lays Groundwork for Privatization of KFIA in Dammam
27 June 2017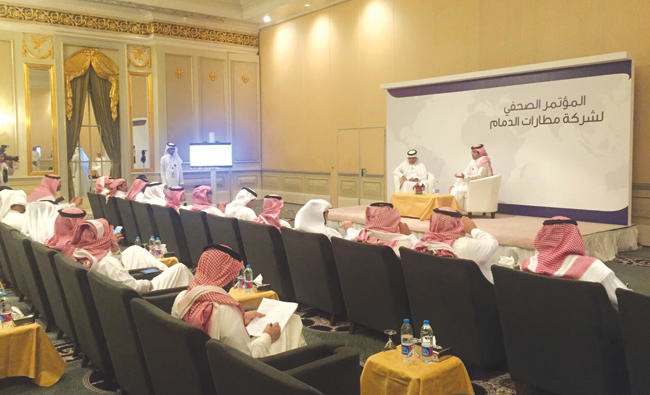 The new brand of Dammam Airport Company (DACO) was launched on Wednesday. The firm made public its objectives, in preparation for the privatization of Dammam-based King Fahad International Airport (KFIA), and its transference into a wholly-owned subsidiary of the Civil Aviation Holding Company, an affiliate of the General Authority of Civil Aviation (GACA), in early July.
KFIA Director-General Turki bin Abdullah Al-Jawini said, "Air transport has played, through time, an important role in the economic, social and cultural development in the eastern region, highlighting, in particular, KFIA's significant role, since it has been laid into commission in 1999."
The geographical advantage, he added, is a basic resource for the development of the whole region, as air transport provides the region's citizens with employment opportunities through job creation and stimulating the movement of the national economy, trade and investment.
"The ambitious Saudi Vision 2030 has significantly contributed to defining the company's core objectives, within the program of privatization of KFIA in Dammam," Al-Jawini said.

The three-goal plan aims at enhancing airport infrastructure, adding new passenger baggage management systems and comprehensive development of the airport's other facilities, such as improving the runways as a priority, providing all segments of travelers with a comfortable environment through commercial and recreational services, and finally, investing in local youth. The plan aims to support local youth through training initiatives and suitable jobs.

Al-Jawini said DACO will raise the operational capacity and business-oriented efficiency of KFIA, making it state-of-the-art, with the addition of new passenger halls, runways and offices for various airlines.
He praised the efforts of Eastern Province Gov. Prince Saud bin Naif, and Minister of Transport and GACA Chairman Suleiman bin Abdullah Al-Hamdan.

The ceremony was attended by various government officials, businessmen, airport executives and representatives of several airlines.
KFIA was established in 1999, during the reign of King Fahd.