KFIA Ranked World's 2nd Best
06 January 2019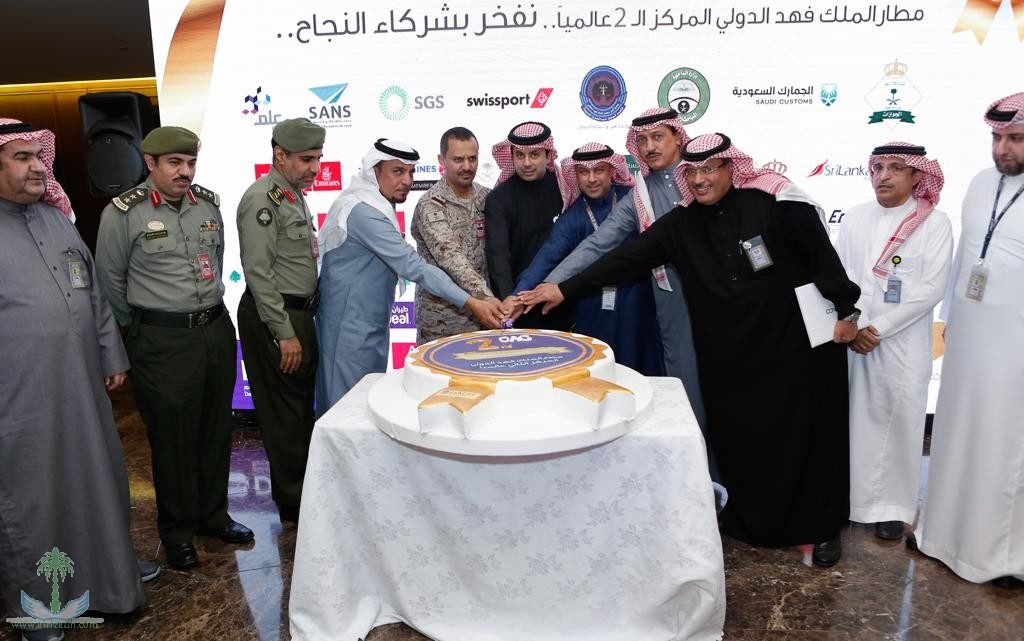 Dammam, Jan. 6 (BNA): King Fahd International Airport has been ranked 2nd in the category of the world's best medium airports to meet on-time departure and arrival schedules, according to the 2018 report from Official Airports Guide, an airport and airline assessment specialist.
The OAG report is based on an analysis of 58 million flights from all airports in the world, where evaluation criteria depend on the accuracy of flight schedules to take off and arrive within 15 minutes of scheduled dates, the Saudi Press Agency (SPA) reported.
Dammam Airports celebrated the second place finish with a ceremony, held at King Fahad International Airport, with a number of directors and government officials in attendance.
During the ceremony, the CEO of Dammam Airports, Turki Al Jawini delivered a special congratulations message from His Royal Highness Prince Saud bin Nayef bin Abdulaziz, Governor of the Eastern Region, to all the staff working at the airport for this achievement. His Highness stressed the need to redouble efforts and raise the ceiling of ambitions until this is reflected in the quality of services provided by the airport.
For his part, Mr. Al Jawini stressed that reaching this global standard in the accuracy of flight schedules was the result of many joint efforts by all sectors in the airport in various functions throughout the organization. He also pointed out that what distinguishes King Fahd International Airport is the accuracy of internal procedures and level of coorperation between departments.
Al Jawini concluded by pointing out that all parties at the airport are working together to strengthen the status of King Fahd International Airport in the region by implementing a strategic plan to develop the infrastructure and services provided according to a time plan that includes several projects that seek to provide a better experience for passengers and meet their needs.