KFIA Puts Creations of 38 Artists on Display
03 August 2018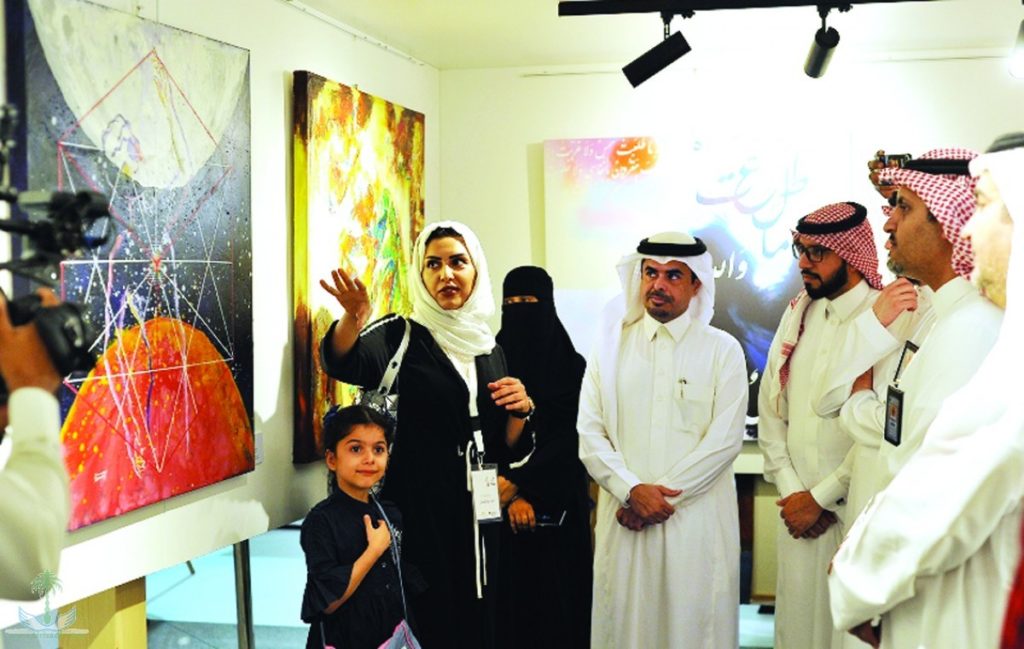 Source: Alriyadh
King Fahd International Airport, Dammam, opened on Sunday evening, the "Eastern Province Art Exhibition" in partnership between Dammam Airports and the Culture and Arts Association of Dammam, and will extend its exhibition until August 21, 2018.
The exhibition aims to support the arts in the Kingdom in general and the eastern region in particular, in addition to supporting Saudi artists and highlighting their artistic works, as well as creating an educational and recreational environment for travelers while they are at King Fahd International Airport in Dammam.
The exhibition, the first of its kind in the Kingdom's airports, will be a new platform for artists in the Eastern Province to exhibit their artistic creations, with high standards in the selection and presentation of works.
The exhibition will be attended by 38 artists from various cities and governorates in the Eastern Region. They will put more than 50 paintings, on display showing a wide range of diversity from impressionist to abstract to works that make use of more traditional Arabic calligraphy in the Islamic tradition.