Dammam Airports Company showcases its latest projects at Airport Show 2019
14 May 2019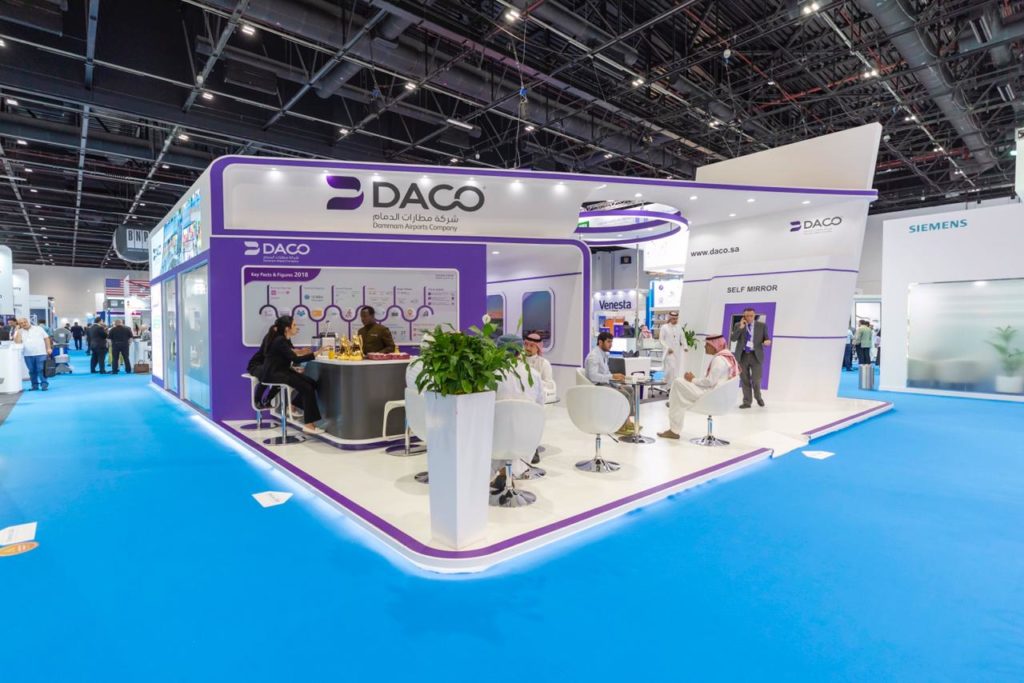 April 27, 2019 – Dammam Airports Company (DACO), revealed completion of preparations for its participation at Airport Show 2019, which will be held from April 29, 2019 to May 1, 2019 at the Dubai International Convention and Exhibition Centre. The exciting three-day event is being held under the patronage of His Highness (H.H.) Sheikh Ahmed Bin Saeed Al Maktoum, Chairman of Dubai Airports, President of the Dubai Civil Aviation Authority and Chairman & CEO of the Emirates Group.
DACO's participation at this year's edition of the event falls in line with its vision of airport development by redefining a traveler's experience through continuing efforts aimed at enhancing communication ties with major airline companies and sharing best practices and latest innovations that support operational capacity building and enhancing operational efficiency. DACO will be showcasing its diverse range of projects, including the continuing development of the operational traffic and services provided by King Fahd International Airport. The company will provide updates on the progress of its infrastructure development projects and upgrading of commercial services and facilities, in addition to other operational and strategic initiatives that represents a strong push to the competition in region's thriving airports segment.
This year's edition of the Airport Show is expected to attract the participation of over 375 exhibitors from 60 countries, including 150 international companies–50 of which are taking part in the event for the first time. The event will also feature two major activities—the ATC (Air Traffic Control Forum) and the Airport Security Middle East Conference.
The inauguration of DACO is being seen as one of the elements included in the future vision of improving airports in the Kingdom of Saudi Arabia. The company continues to work on its strategic plans aimed at improving the operations of the King Fahd International Airport–expanding its services to other local and international airports via enhancing offered services like enhancing air cargo facilities' operations, increasing operational capabilities and efficiencies, providing an enjoyable travel experience and placing key focus on investing in national youth resources.
-ends-